AfricaCom 2019
Nov 12, 2019 - Nov 14, 2019
Cape Town, South Africa, Booth F16A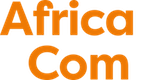 LEADING SOLUTIONS FOR MULTIPLE MARKETS
MEET GILAT AT AFRICACOM 2019
November 12– 14, 2019, Cape Town, South Africa, Booth F16A
EXPERIENCE THE DIFFERENCE WITH GILAT'S SINGLE PROVEN PLATFORM.
Come learn about our leading satellite communication solutions and how we can support your business goals in a broad variety of market verticals:
Broadband – Enterprise – Cellular Backhaul – Emergency Communications  – Oil &Gas, and more.
See us at booth #F16A.
Looking forward to seeing you,
Gilat Satellite Network