Mobile World Congress
Feb 26, 2018 - Mar 01, 2018
Barcelona, Spain, Gilat Meeting Room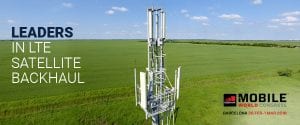 NEED TO EXPAND OR IMPROVE YOUR 4G NETWORK AND SERVICES?
Come see how our LTE satellite backhaul solutions have become
the solution of choice for the world's leading service providers. 
You are invited to meet Gilat's executives at MWC 2018.
To schedule a meeting please contact MWC@gilat.com.
Looking forward to meeting you.