DevOps & Automation Engineer
Gilat Satellite Networks is looking for a passionate DevOps& Automation Engineer with good experience in software development and testing.
The ideal candidate will focus on the development, test, and deployment of complex testing solutions. You will design, create/implement, and maintain test automation tools to increase productivity and efficiency in the QA department.
Responsibilities:
Drive, implement, support and maintain automation tools/frameworks for software testing.
Write, execute and refactor automated test cases.
Collaboration with cross-team product owners, developers and quality engineers to support QA processes.
Share your expertise and learn from the colleagues through pair programming sessions, estimations, peer code reviews, and lots of interesting discussions on technical topics throughout a day
Requirements:
Familiar with Software Development Life Cycle (SDLC).
Good understanding of web technologies.
Programming skills and proven experience in JAVA:
– OOPs, Concepts.
– File IO and Serialization, Markup Languages like XML and JSON.
– Multithreading and Synchronization.
– Service-Oriented Architecture / Web Services – SOAP / REST.
Base experience of using automation tools/frameworks for software testing:
– Junit and/or TestNG
– Cucumber
– Selenium WebDriver
Experience in Linux and\or Windows OS
Experience with other programming languages like Python – Advantage
Knowledge of layer 2- 4 networking protocols (TCP / IP, UDP) – Advantage
Strong analytical skills and the ability to learn quickly
Strong written and verbal communication skills and interpersonal skills
Fluency in English
Location: Moldova
APPLY

FOR THIS JOB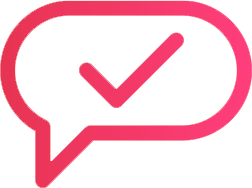 DevOps & Automation Engineer - 883