Regional Technical Service Manager
Gilat's satellite communications ecosystem is built around our inter-disciplinary platform, based on cutting edge technologies, state of the art communication protocols and modulation schemes, innovative optimization algorithms as well as advanced networking protocols.
The Regional Technical Service Manager will be responsible to lead a team of engineers providing technical support within our APAC region customer installed base for Gilat products. Will manage, lead and mentor team of engineers to run technical support function for Gilat customers. Provide flexible approach to meet customer deliverables.
Responsibilities:
• Responsible and drive Regional Post-Sale Delivery Services while improving and maintaining customer satisfaction and relationships, reducing company costs by increasing process efficiency and working in collaboration with the RVP and Regional sales team for providing the platform for additional service offering.
• A Point Of Contact and Escalation point for the regional customers from the technical aspect and be the technical trusted advisor.
• leads a regional team of Technical Services professionals who provides the support services of its assigned customers.
• coordinates the activities of the region with other groups inside the Company
• Recruitment and Performance Management
• Conducting analysis and preparing reports on design and evaluation of current and future network development.
• Conduct regular case reviews to manage customer tickets.
• Develop an intimate in-depth knowledge of the Customer networks, deployments and overall solutions employed with Gilat equipment.
• Manage front line escalation of customer technical issues to enable 7x24x365 coverage while coordinating on call rotations support coverage.
Requirements:
Experience in the Gilat environment consisting of a background in installing and maintaining networks, network system administration, major Network OEM products and customer support.
Good understanding of telecommunications systems and Gilat specific products.
Previous experience with satellite networks.
+5 years with experience with Technical Support management.
Understanding of customer account operations, budget management, and program management methodologies.
Excellent written and verbal communication skills
Strong interpersonal skills
Strong execution skills.
Languages :
Fluent in English- A must
Spanish- Nice to have
Location: Australia
APPLY

FOR THIS JOB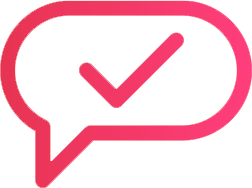 Regional Technical Service Manager - 925