Sales Manager -Philippines
Gilat Satellite Networks is a leading global provider of satellite-based broadband communications. Developing new, cutting-edge products and finding creative ways to take advantage of existing and emerging satellite communications technologies is what separates Gilat from the competition and provides added value for our customers.
We are searching for a self-motivated and result-driven Sales Manager to join our offices in Manila, Philippines.
Responsibilities:
Overall responsibility for sales in a territory meeting and exceeding quarterly targets of booking/revenues and profitability, managing the penetration, sales, and services toward large customers, i.e. Telecom operators, Satellite companies, ISP etc. while leading all corresponding activities within the company at HQ and in the field.
Managing the customer penetration process from the planning phase through complex business modeling and closing.
Managing the customer relationship to achieve customer satisfaction and repeating growing business.
Requirements:
Formal academic education
Fluent in English
Proven experience in the Telecom industry.
Experience in continuous, complex processes of sales in the Philippines region.
Strong desire and motivation for achieving targets with proven records.
Experience managing large, multi-level, multi-interface accounts, working with technical levels to C levels.
Strong desire and motivation for achieving targets with proven records.
Willingness to travels
Proactive, initiating and able to lead. Capable of foreseeing upcoming challenges with a project and solving them.
Confident conduct and demeanor and strong personal authority- the ability to be perceived by customers and internal interfaces as a professional authority which is a trustable and cooperative person
Excellent interpersonal relations; ability to establish and nurture collaborations with internal and external customers over time.
Nice to have:
Satellite industry experience
Engineering degree
Location: Philippines
APPLY

FOR THIS JOB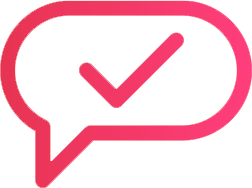 Sales Manager -Philippines - 908