Satellite Innovation Symposium 2017
Oct 02, 2017 - Oct 03, 2017
California, USA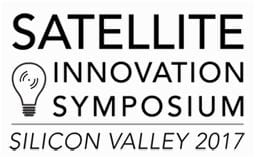 Dear Colleague, 
We invite you to join Gilat at the Satellite Innovation Symposium, October 2nd-3rd  2017.
If you haven't signed up already, and plan to attend, we would like to share with you our discount code (Gilat_Guest).
The code will save you $200 off the standard admission rate.  You can enter it during the checkout process to receive the discount. 
Register and learn more about the event at www.satinnovation.com.
Join Gilat's Aviv Ronai for a discussion about "Will the Promise of HTS In The Sky Be Met by a Shockwave Of Costs On The Ground", on Day 2, October 3 at 3:05 pm.
We hope to see you in October!